3D Environment & Automation Technology
Countless benefits of the 3D Environment technology for Telecommunications companies
Early developments of 3D environment tools (Digital Twins) in the mid-2010s were often expensive to create, misunderstood or only created for specific limited applications such as radio point-to-point line-of-site validation, in this case the technology was exploited and not developed as the primary outcome was a significant uplift in quality and a circa 40% cost saving against the costs of traditional manual line of site verification.
3D environment platforms have developed significantly in the intervening years, today, 3D environment platforms have developed in accuracy and quality to allow multiple use-cases to be developed in a single virtual environment, enabling a much greater scope for environmental and cost benefits of creating a 3D environment. A 3D replication of a telecom operator's site, sites or whole network produces a host of use-cases for example, the creation of a baseline asset register of network elements; a review of network capability in hours rather than months, at a fraction of the cost; the ability to complete project feasibility activities across any number of elements in hours instead of individual site visits.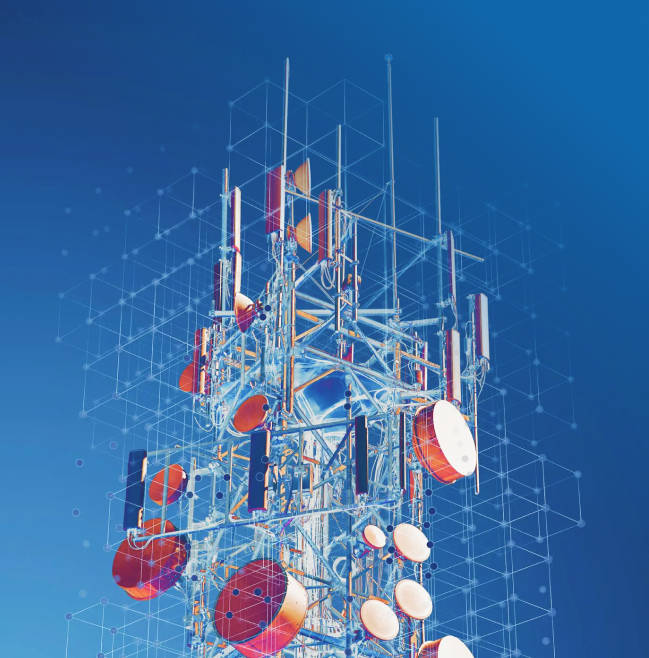 ---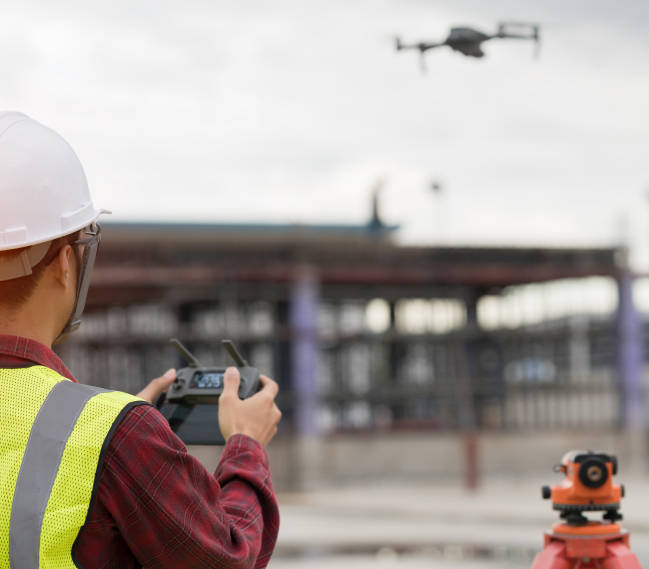 About the Connect44 3D Environment Solution
Our 3D Environment solution can provide fully digitised and automated management of your site, sites, or network infrastructure and hardware assets, utilising a state of the art AI platform, point-cloud drone scanning, ultra-high resolution image capture, 3D Modelling, Big Data and a massive processing capability.
In its extended capability the 3D environment solution combines our knowledge of site safety, ICNIRP requirements, RAN, transport, design, structural engineering, vendor hardware and Service Operations to enable a complete portfolio of network Plan, Build and Operate services to be delivered with minimal requirement to visit a site by any specialist resources after the sites have been surveyed by our data acquisition teams. A comprehensively implemented 3D environment won't mitigate every reason to visit a site, but the Connect44 solution comes very close.
Last but by no means least is the significant environmental benefit in the reduction in requirements to complete multiple site visits.
---
Expanding 3D Environment Business Unit
The telecoms site count has rapidly increased as each generation of mobile comms requires sites to be more tightly meshed for coverage and capacity requirements. The international release of millimeter band frequencies for mobile applications, in parallel with the development of Ultra Low Latency use case requirements will drive exponentially greater site count requirements, year on year.
The network operators and network infrastructure providers (Site Providers) must continue to digitise their networks and use a greater level of autonomy and Artificial intelligence, in order to manage their asset bases.
At Connect44 our digitisation, automation and 3D environment business units continue their rapid growth to develop further digital and virtual environment use-cases to enable customers to plan build and manage their estates and technologies; but not all things are digitized and this rapid growth means we are expanding our digital teams.